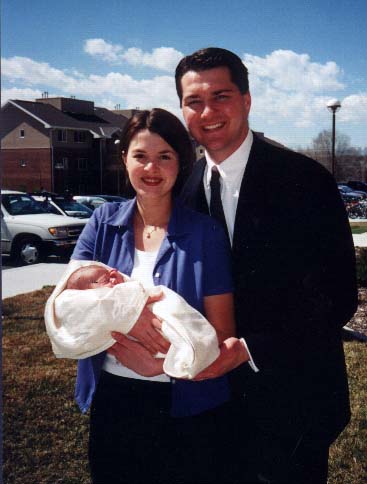 Family Picture at two weeks old.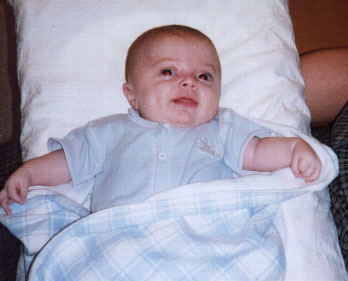 Here is Jonathan at 6 weeks. We carried him on this foam mat from birth to 3 weeks, and then we used it whenever he was recovering from a fracture. He had fractured his femur about 5 days before this picture was taken.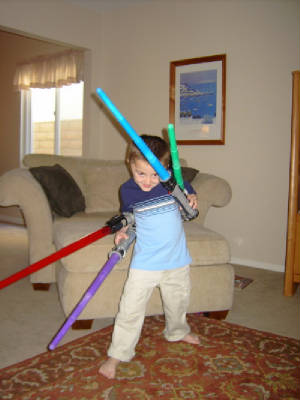 Star Wars Jedi - Jonathan 6 yrs. old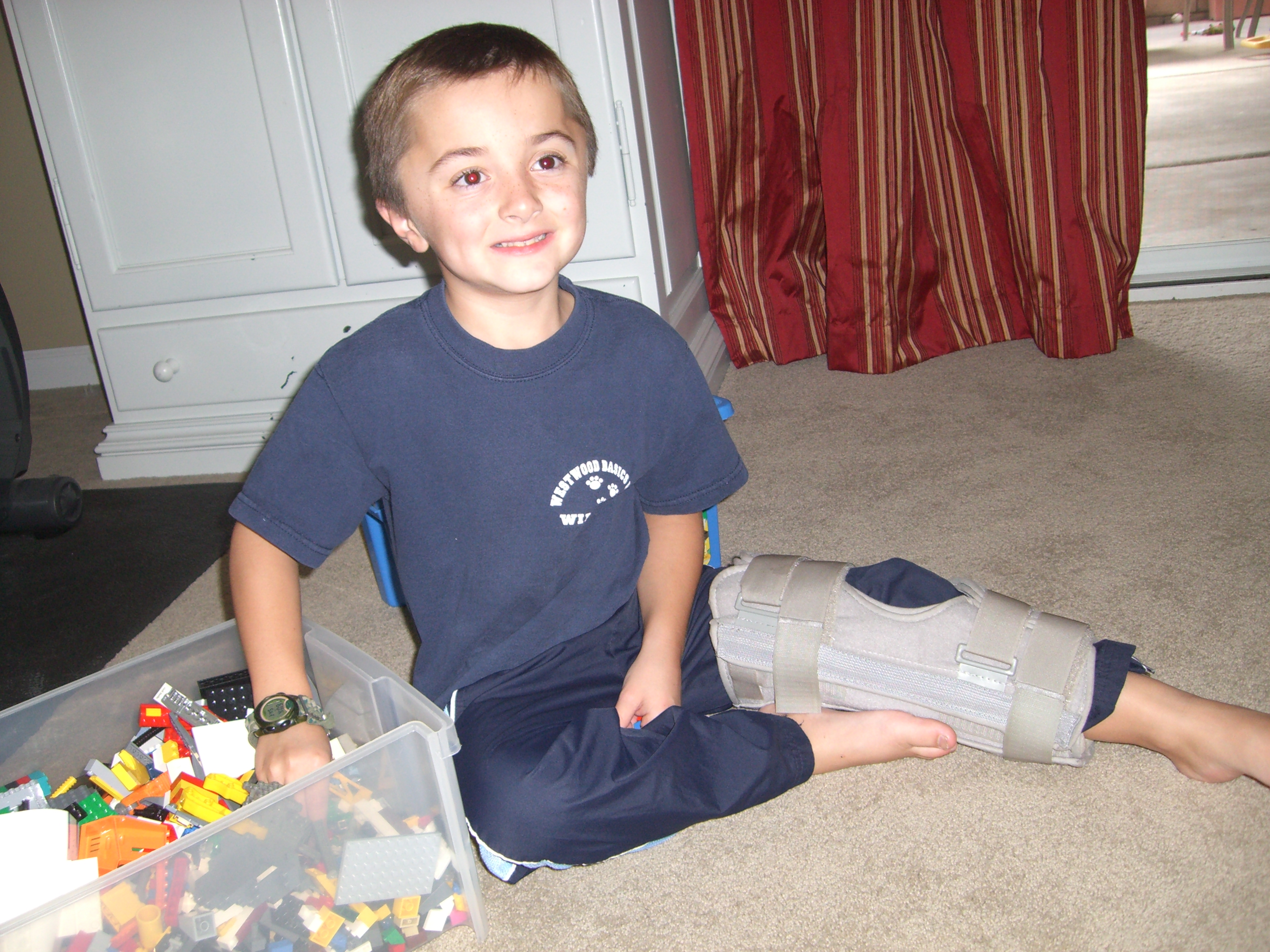 Jonathan 6 yrs old recovering from femur fracture.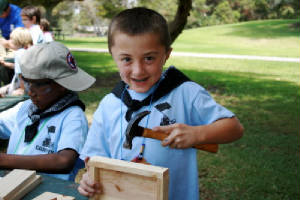 Cub Scout Jonathan building a bird feeder, age 8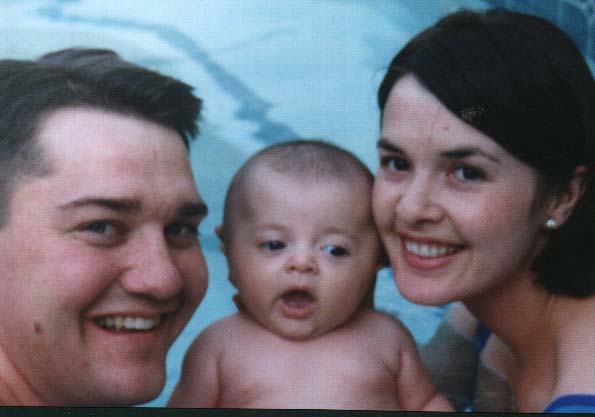 Mike, Amy and Jonathan enjoying
a little water exercise in the pool.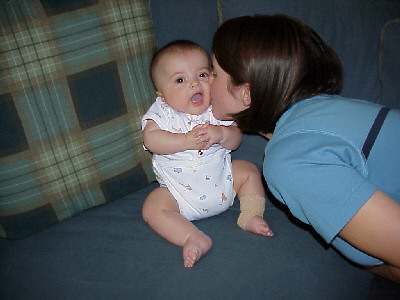 Who could resist giving this little guy a kiss? His leg, broken 7/8/2000 is wrapped with an ace bandage.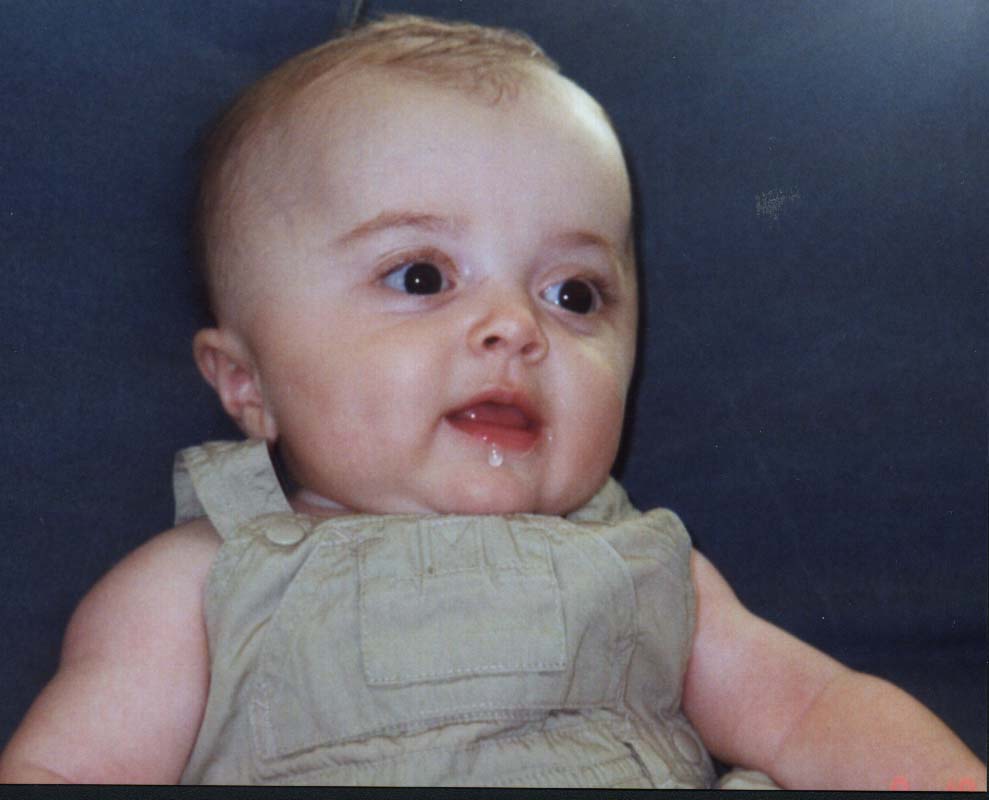 Jonathan at 5 months.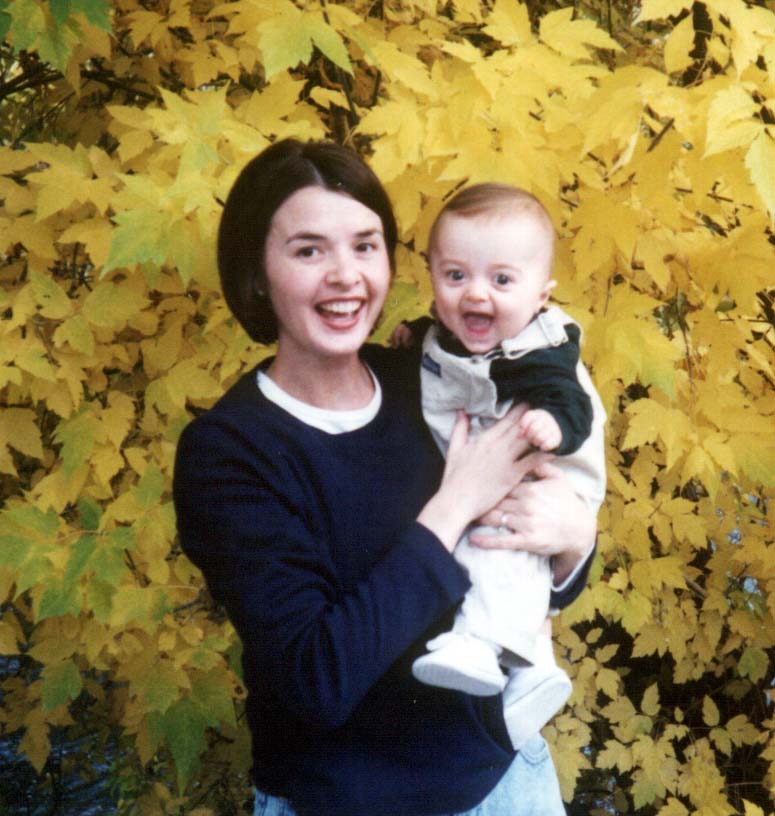 Enjoying the fall in Utah. Jonathan is 7 months old.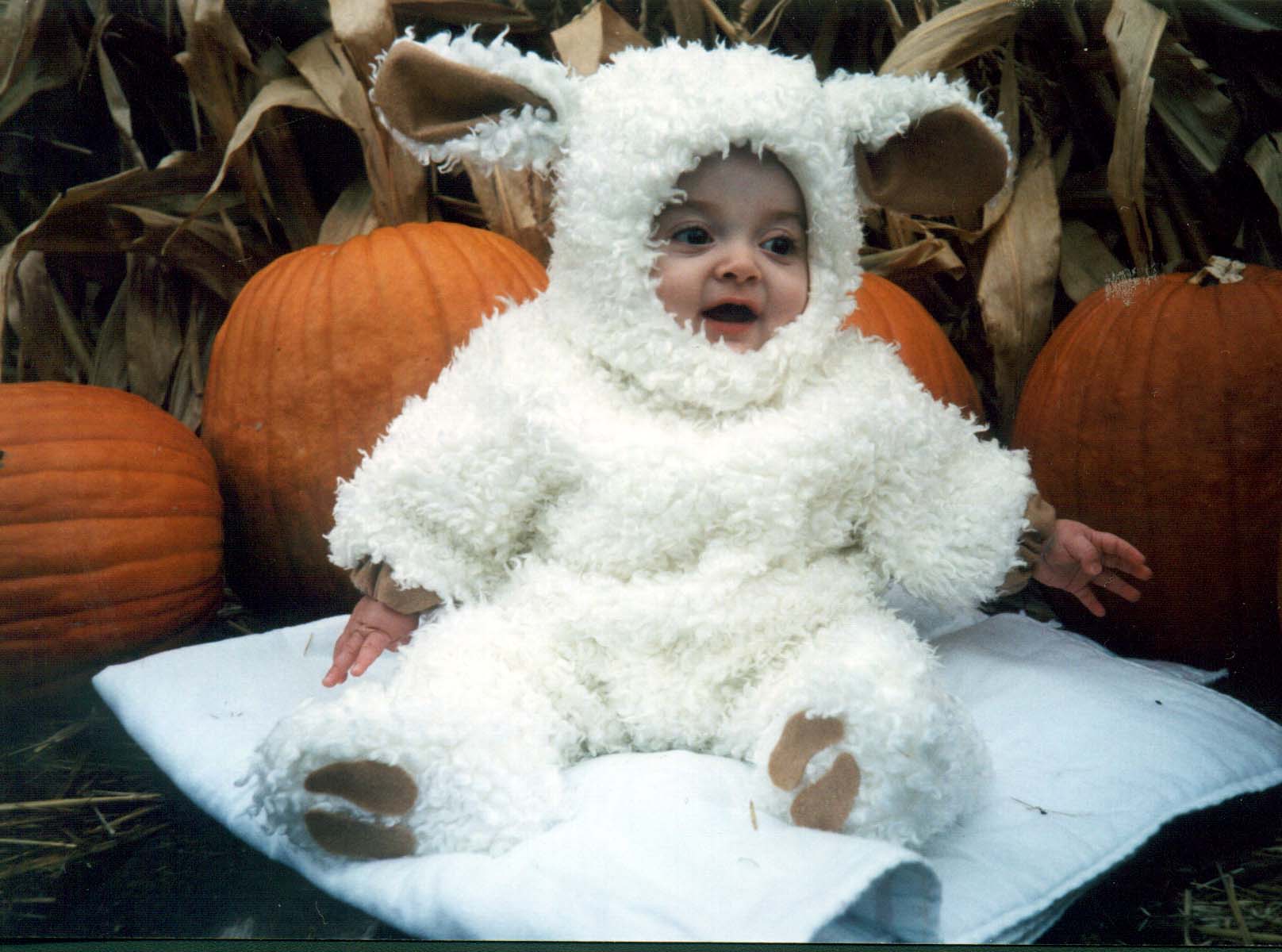 The cutest little Halloween Lamb ever!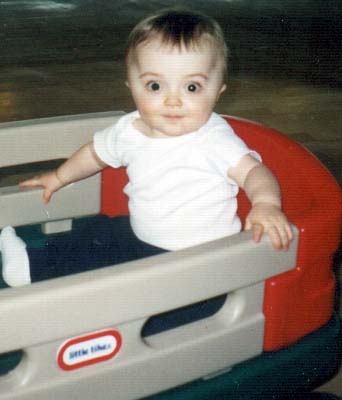 Jonathan's thinks this ride in a wagon at Shriner's Hospital is pretty fun. He is there for his Pamidronate treatment. He is 11 months.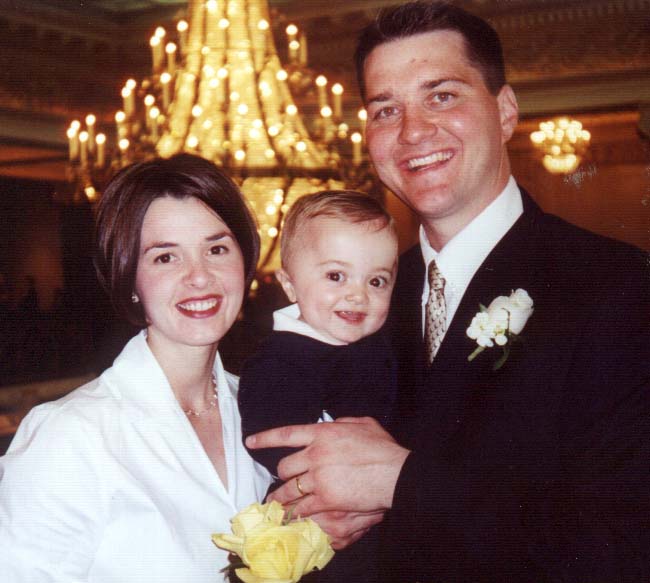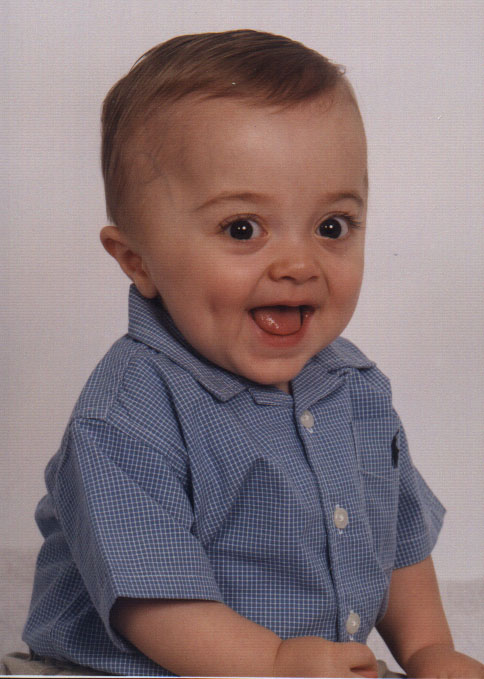 Jonathan on 1st Birthday
Jonathan broke both his femurs, followed by rodding surgery in May, 2001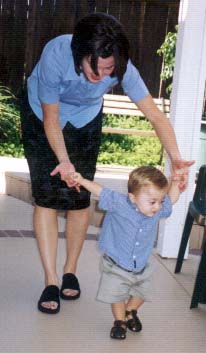 Jonathan taking a few steps with Mom in late August, 2001.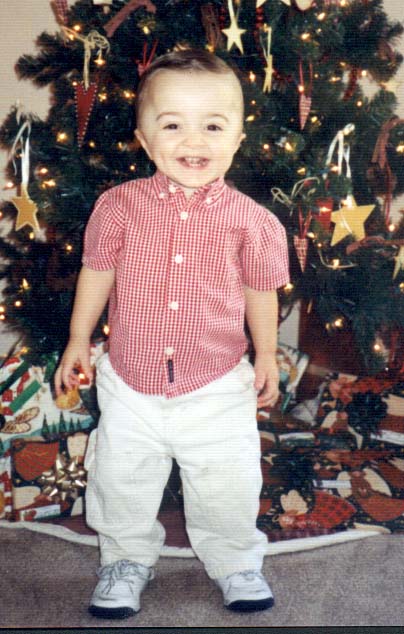 Jonathan waiting for Santa, Dec. 2002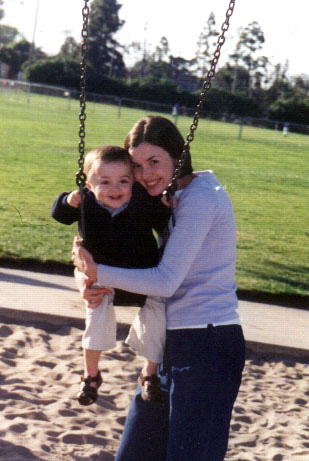 Jonathan's 2nd Birthday, March 2002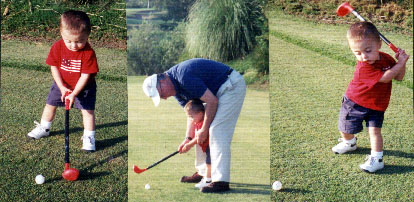 Jonathan's new favorite summer sport GOLF with his Grandpa Bart. July, 2002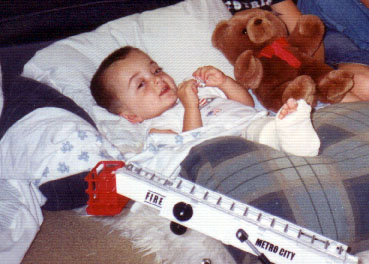 After 15 months fracture free, Jonathan broke one femur in August and the other in October, 2002